Have you ever tried to write Japanese on Genkouyoushi?
Genkouyoushi げんこうようし is Japanese squared writing paper. Japanese kids use it in school for composition.
Some Japanese exams provide Genkouyoushi for writing tests. It raises interest among Japanese learners in Genkouyoushi.
Genkō yōshi
Genkō yōshi (原稿用紙, "manuscript paper") is a type of Japanese paper used for writing. It is printed with squares, typically 200 or 400 per sheet, each square
But unfortunately, not many people know how to use Genkouyoushi, this Japanese-style squared paper, properly.
It is because most Japanese textbooks are written horizontally, and they don't show you how to write on Genkouyoushi. You don't have many opportunities to see examples of Genkuyoushi writing.
As a Japanese teacher, I found several common mistakes people made. Once you read this article, you can easily avoid them!
Let's start!
Mistake 1 Starting Point
Start writing from the top left, not the top right.
The Japanese language has two versions of writings, horizontal and vertical, which not many languages have.
It's confusing.
Many people know that, if you write horizontally, you write from left to right. If you write vertically, you write from top to bottom.
But some people don't know when you write vertically, you start from the right top corner and write to the bottom. When you write the following line, it should be on the left of the previous line.
It looks like this.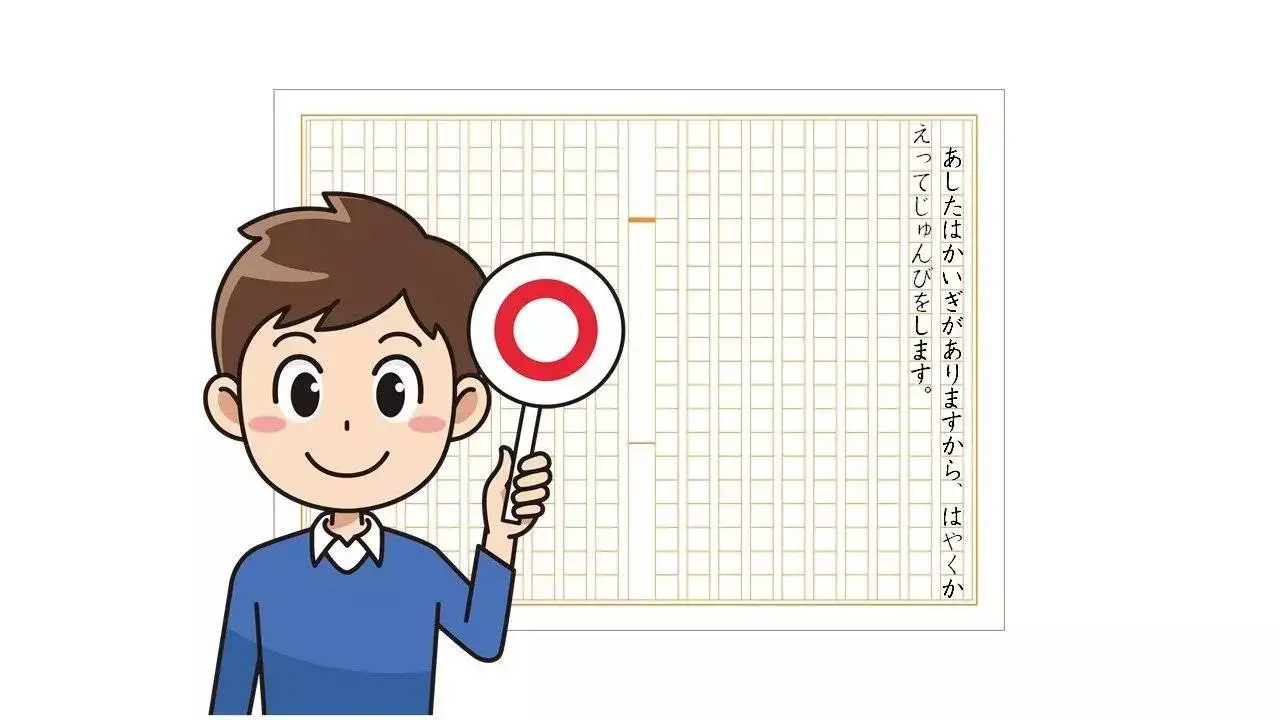 Mistake 2 Paragraph
Miss one blank line to start a new paragraph.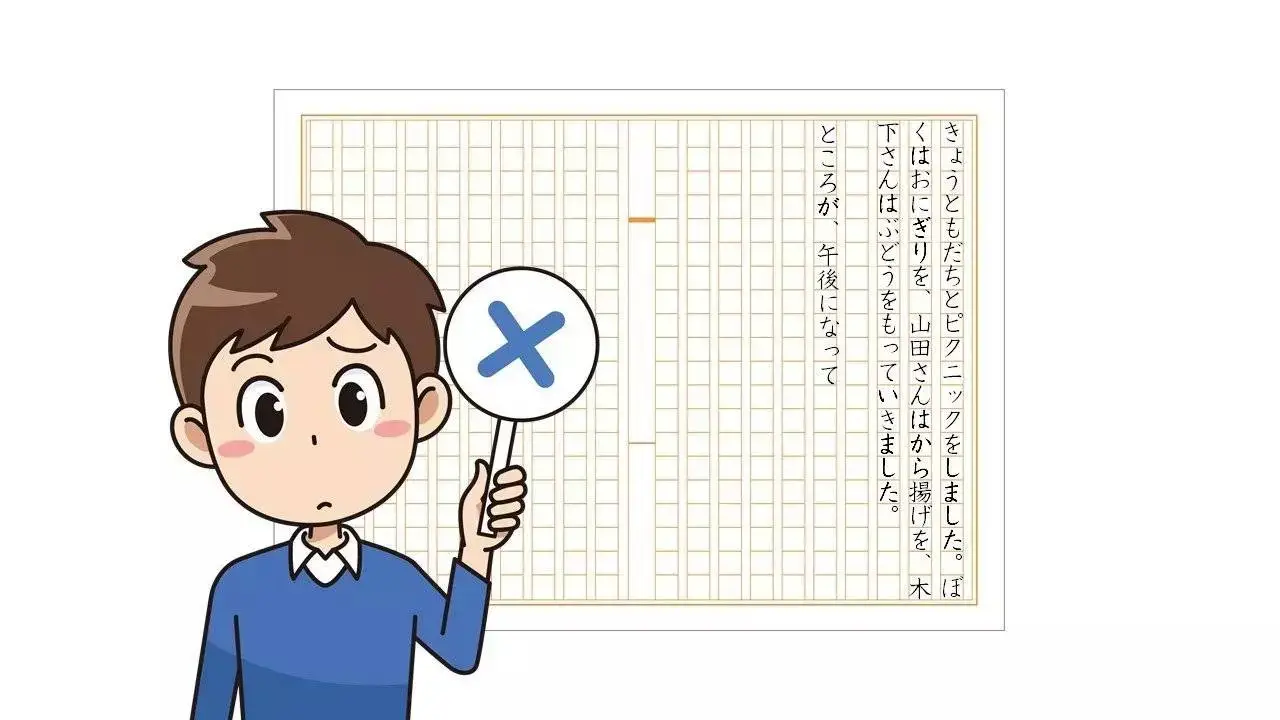 This is also a common mistake.
When you start a new paragraph, the top cell of a new like should be blank. Your writing starts with a second cell.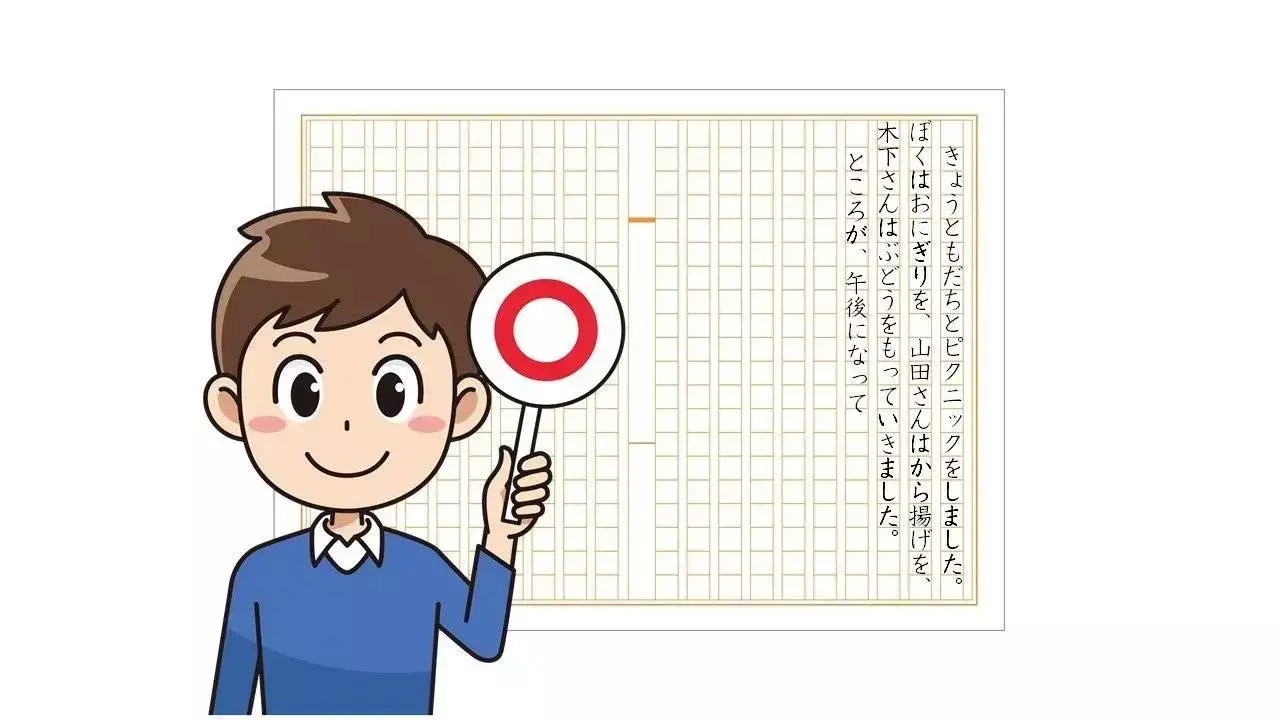 Mistake 3 Comma and Period (Full-stop)
Write a comma or a period in the same cell as a letter.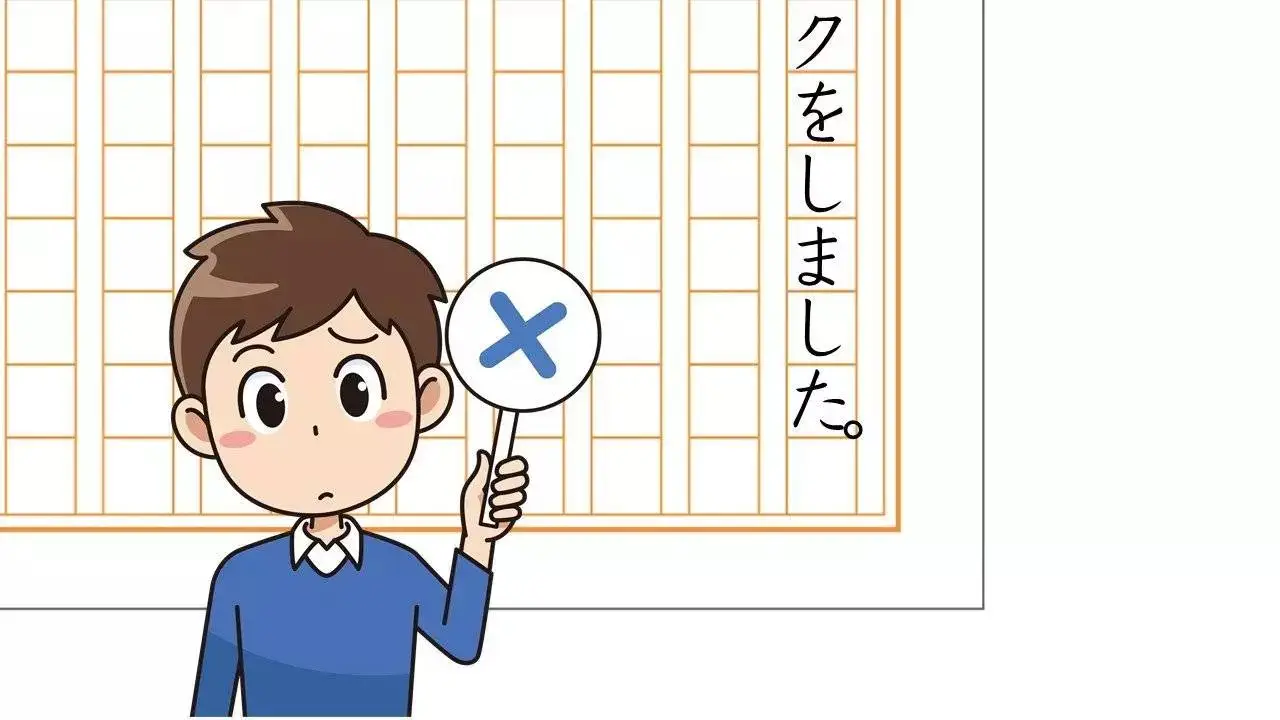 This is a tricky part. In most cases, you need to give one cell to write a comma, called 読点(とうてん)or a period, called 句点(くてん).
However, you cannot put a comma or a period into a top cell of a new line; you need to put it into the last cell of a previous line.
See the example below.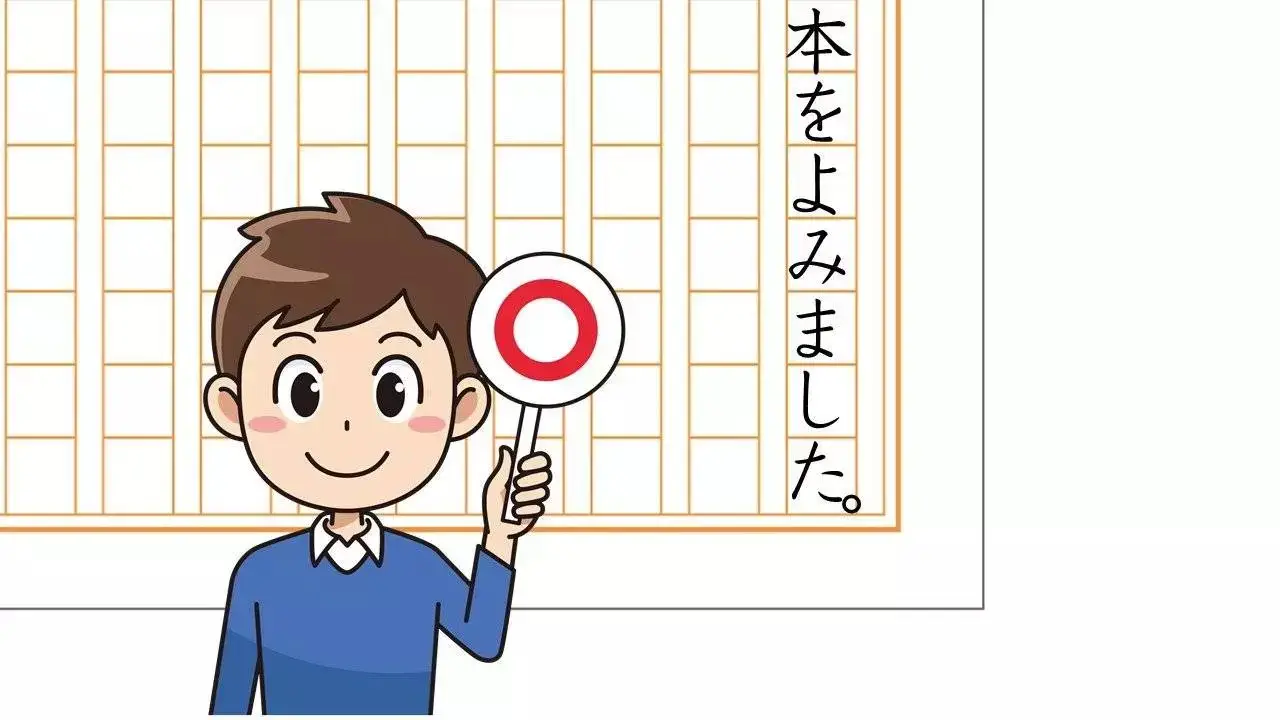 Mistake 4 Small letters
Write a small letter, such as ぎゅ, in one cell.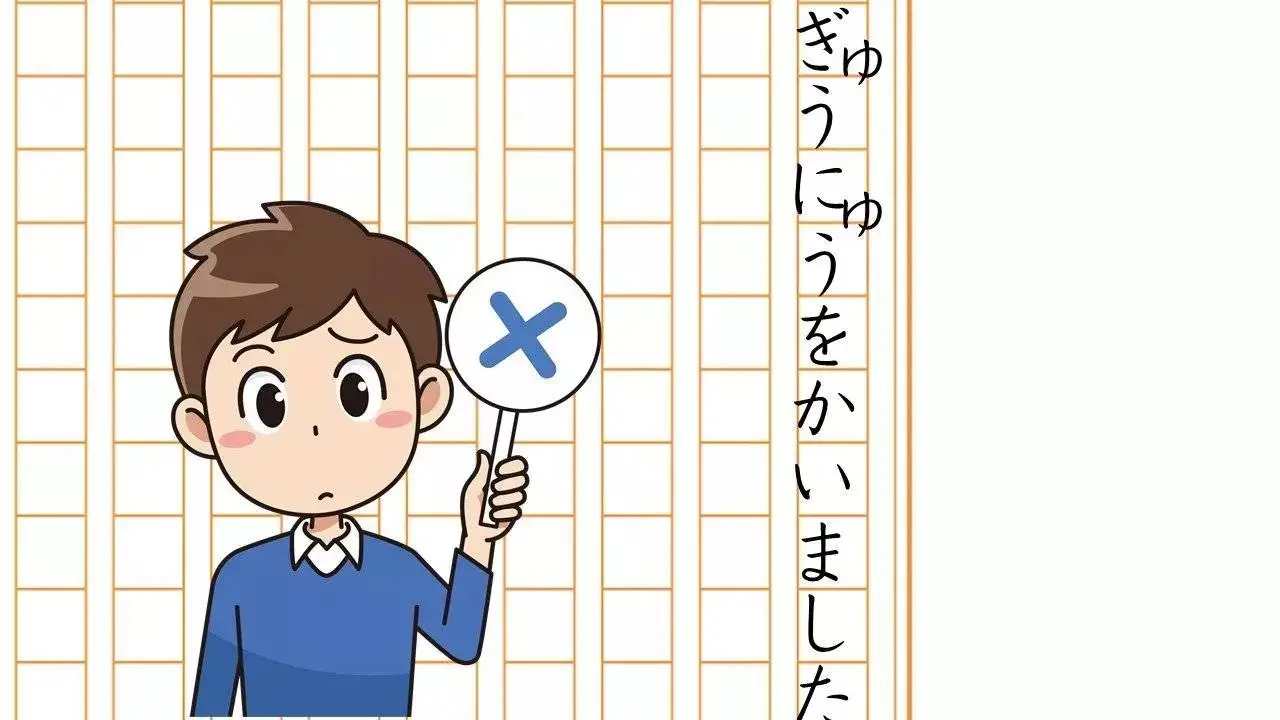 Small letters, such as ゃ、ゅ、ょ、っ should be in one cell.
Look at the example.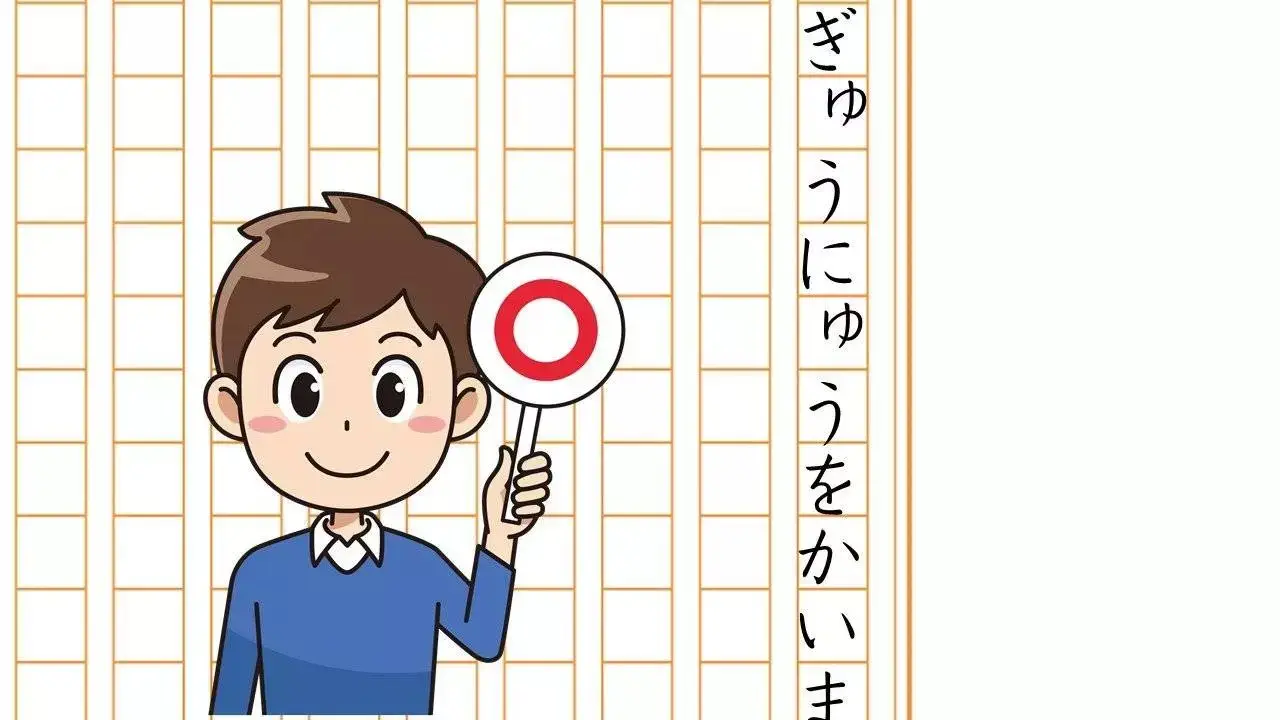 If these letters come to a top cell, it's OK. But if you'd like, you can place them in the last cell in a previous line.
Mistake 5 Quotation mark
Write a quotation mark and a letter in the same cell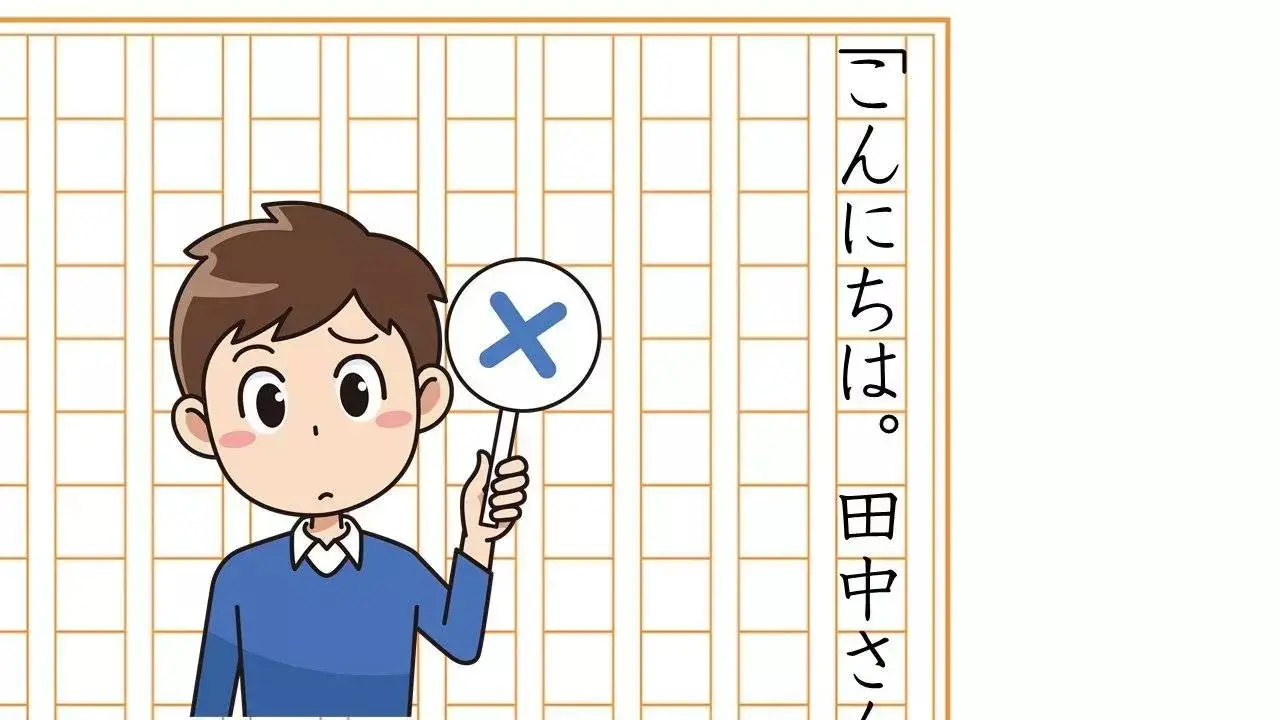 Please give one cell for each quotation mark.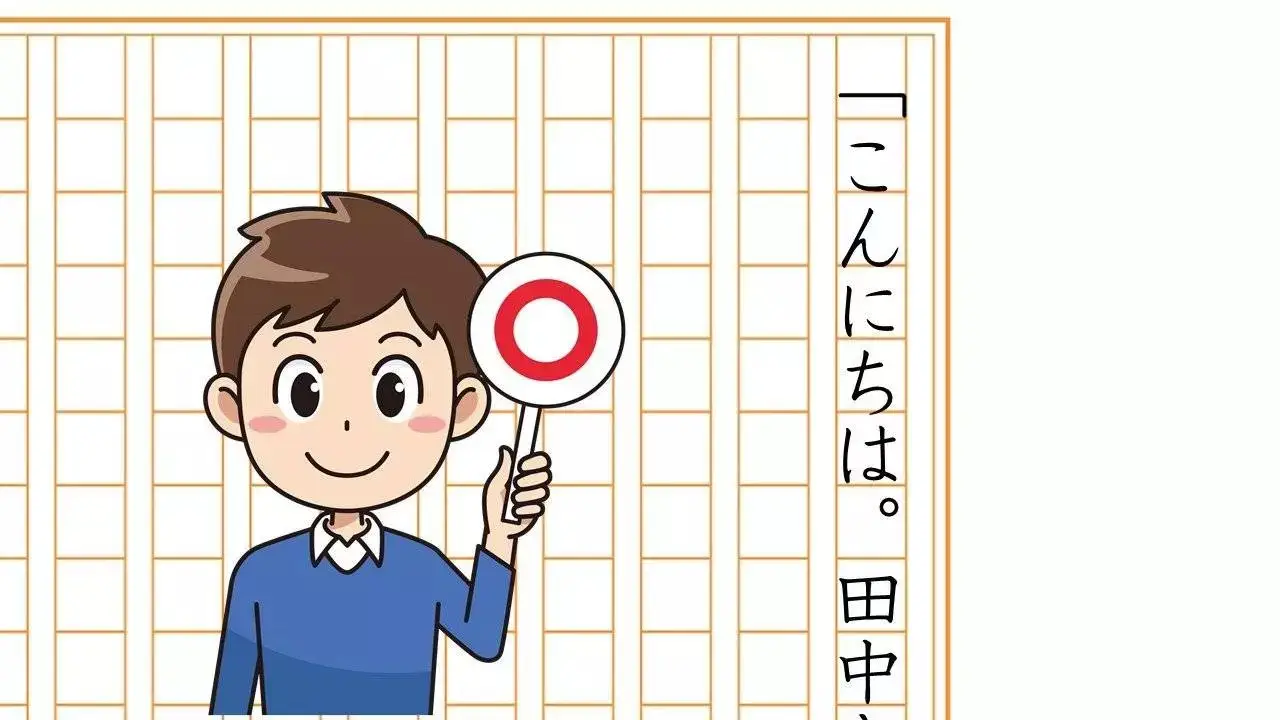 A period and a quotation mark are in the same cell at the end of a quote.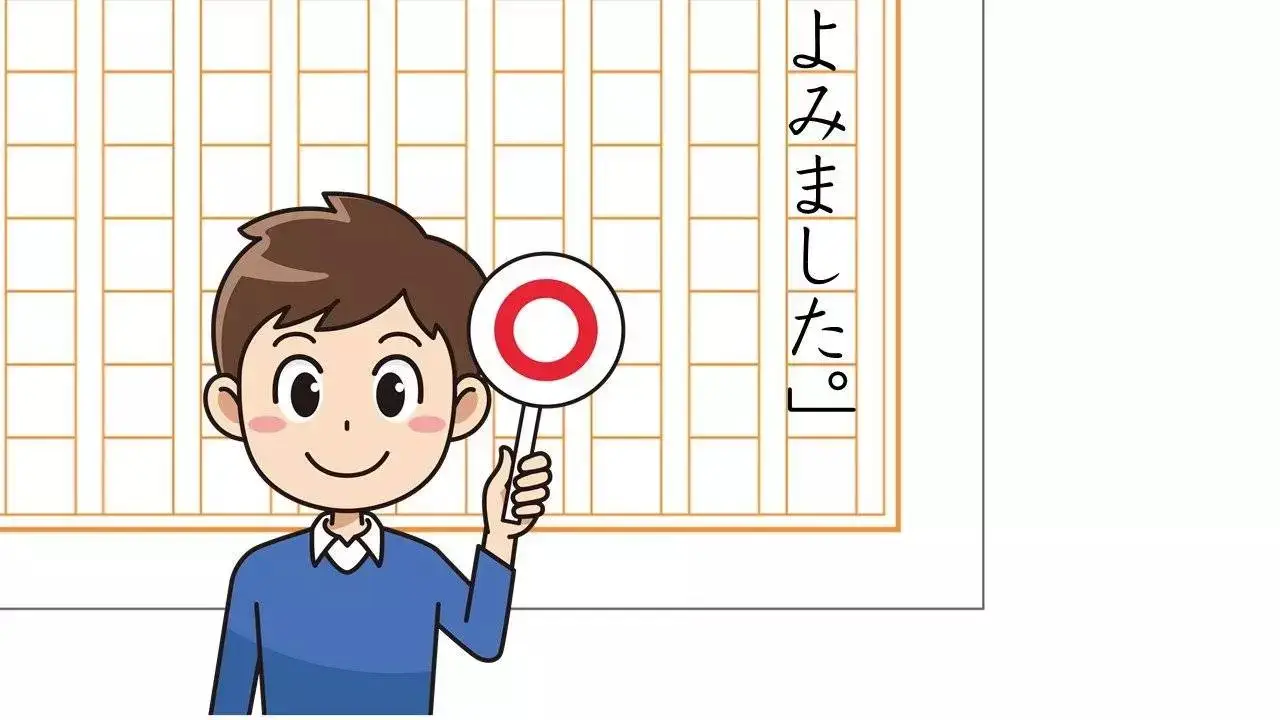 If it's happened in the last cell, please write a letter, a period and a quotation mark in the same cell. Quite crowded!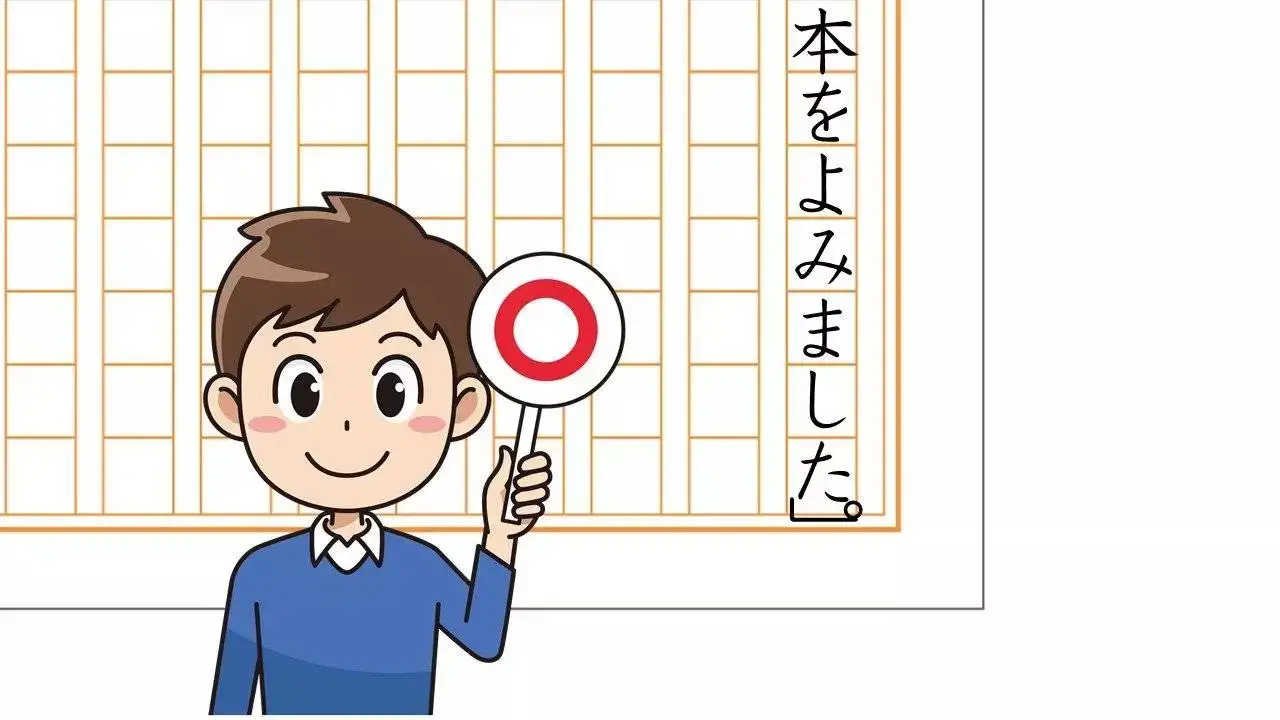 Write Japanese composition on Genkouyoushi with confidence!
Now you know how to avoid these sinful mistakes and write Japanese on Genkouyoushi better than before.
If you'd like to step forward and write Japanese confidently, I recommend my Nihongo Notebook series.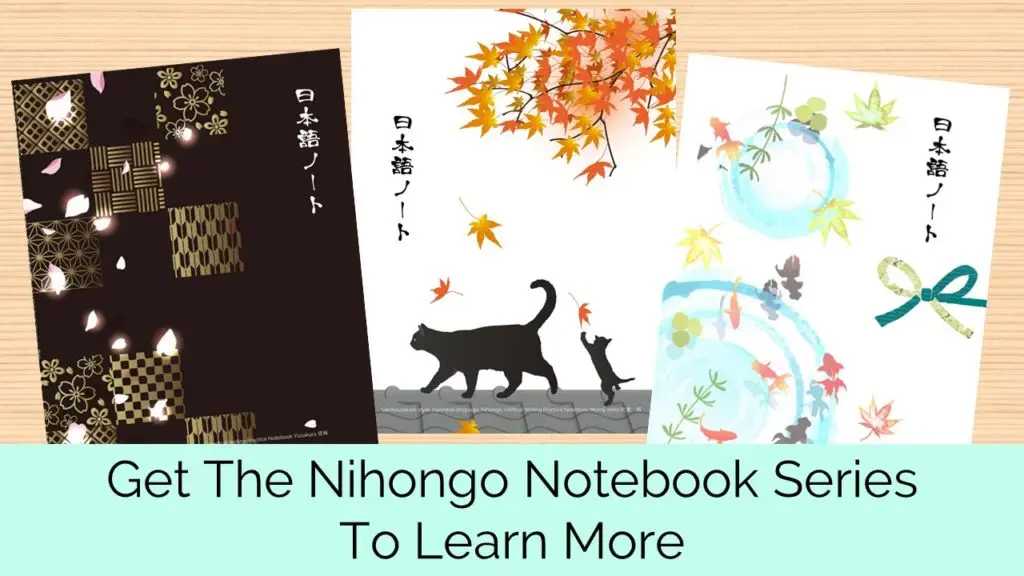 This notebook series is NOT just another genkouyoushi notebook.
It includes useful information such as the rules of vertical writing (did you know the difference between horizontal writings and vertical writings?), the Genkouyoushi exercises to write accurately, the checklists to revise your composition, and more!
Choose your favorite cover, and click the button to order on Amazon.
It will help your Japanese composition to the next level!
Have you ever tried written Japanese on Genkouyoushi? What is your biggest problem?