Your Ready-Made Anki e-Flash Cards with Audio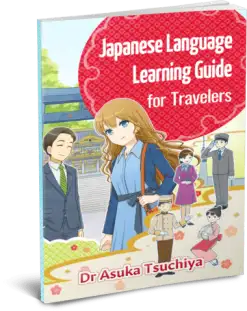 1. Deck1
2. Deck2
3. Deck3

4. Deck4

5. Deck5
Each deck contains both English cue-Japanese answer cards and Japanese cue-English answer cards.
*The Hiragana and Katakana font used in each deck is NOT Kyokasho tai font. You can see the difference if you compare to Hiragana and Katakana in your Japanese Language Learning Guide for Travelers.
How to use Anki
Anki was developed by Damien Elmes. This program helps you learn new words by heart. Anki works on windows, Mac, Linux. There are also smartphone versions; you can download this program for free, except for the iPhone version.
 Step1. Install Anki program
Go to http://ankisrs.net/ to download the latest Anki.

Select the right download for your computer.

Download, Run and Install.
Step2. Download Anki e-Flash Cards with Audio
Click the deck name above and download each deck, which is zipped file.

Select the downloaded file and unzip it (the way to unzip could be different depending on your OS. For Windows, right-click and select "Extract All".)

Double-click on the file you unzipped to open it in Anki program. Or open your Anki program, click the "Import File" icon at the bottom of the deck list page and select the file.

The decks will show up in your Anki deck list.
Step3. Learn your Deck
Click the deck you want to learn.

Click on "Study Now" to start.

Then first cue card appears.

Answer the cue by yourself and press "show answer".

Rate your answer by clicking the button, "easy", "good", or "again".

Continue until "congratulations" message appears.
As you click the button like "easy", "good", or "again", the card will appear again after an appropriate interval time, depending on which button you press. For example, if you press the "easy" button, the card will come up again a few days later. If you press the "again" button, the card will come up within a few minutes. So you can learn each card by spaced repetition effectively, until your brain absorb all the words and you can recall them easily.
You can customize the length of intervals by clicking the "option" button which appears at the bottom of the screen when you open a deck.
If you would like to know more, see Anki User Manual:
http://ankisrs.net/docs/manual.html
Want to Use Anki on your Mobile?
Follow the Step 1 and 2 on your computer.
Visit https://ankiweb.net and click the Sign-Up button.
Type in your email address and a password.
Now you are ready to sync to AnkiMobile! You upload your decks on your computer to AnkiWeb and then download them to your Ankimobile.
Here is the procedure from Anki Manual: https://apps.ankiweb.net/docs/am-manual.html
Open the computer version and click the sync button at the top right of the Anki window.
If prompted to upload or download, choose upload to send your cards to AnkiWeb.
Tap Synchronize in AnkiMobile and then download to grab the cards from AnkiWeb.
After the first synchronization has completed, you can click the synchronize button again any time you wish to synchronize your changes to the cloud.