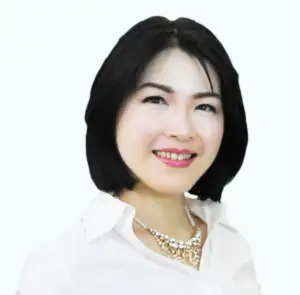 Dr. Asuka Tsuchiya is an award-winning psychologist and qualified Japanese teacher.
She majored in Linguistics and Literature at the University of Tokyo in Japan. She got a teacher training to teach foreign languages and found her passion for teaching and supporting people. Then she entered the Graduate School of Education at the University of Tokyo and received MA in Education. During this period, she was also trained as a psychotherapist.
After she worked as a psychotherapist in the both educational and medical settings, she started studying human communications at Graduate School of Humanities and Sciences at Nara Women's University and received Ph.D. in Psychology and the Best Postgraduate Student Award. Her Ph.D work is awarded "The Association of Japanese Clinical Psychology Encouragement Prize" from the Association Japanese Clinical Psychology, the major psychological association in Japan.
Asuka is teaching Japanese in the UK, with holding a certificate authorized by Japan Educational Exchanges and Services (JEES), which is the most prestigious Japanese teaching authority in Japan. She provides high-quality Japanese teaching based on her profound knowledge of Japanese language and education. Also, as a professional psychologist and psychotherapist, she helps the learners have more confidence in speaking Japanese. Currently, she runs communicative and engaging Japanese courses at various places, including the University of Southampton, UK.